Ducati Corse technical director Davide Barana hinted at how angry the Italian brand is about MotoGP's decision to ban front-ride height devices for 2023, in fiery comments he made while sitting alongside fellow engineering chiefs at one of the season's traditional factories. Technical press conferences.
The decision to ban the components, which Ducati pioneered but has since been adopted by almost all manufacturers, was first announced in March. The ban comes amid safety concerns not only following a number of device failures, but also allegedly affecting ride quality by overloading the front tires thanks to the much greater force exerted.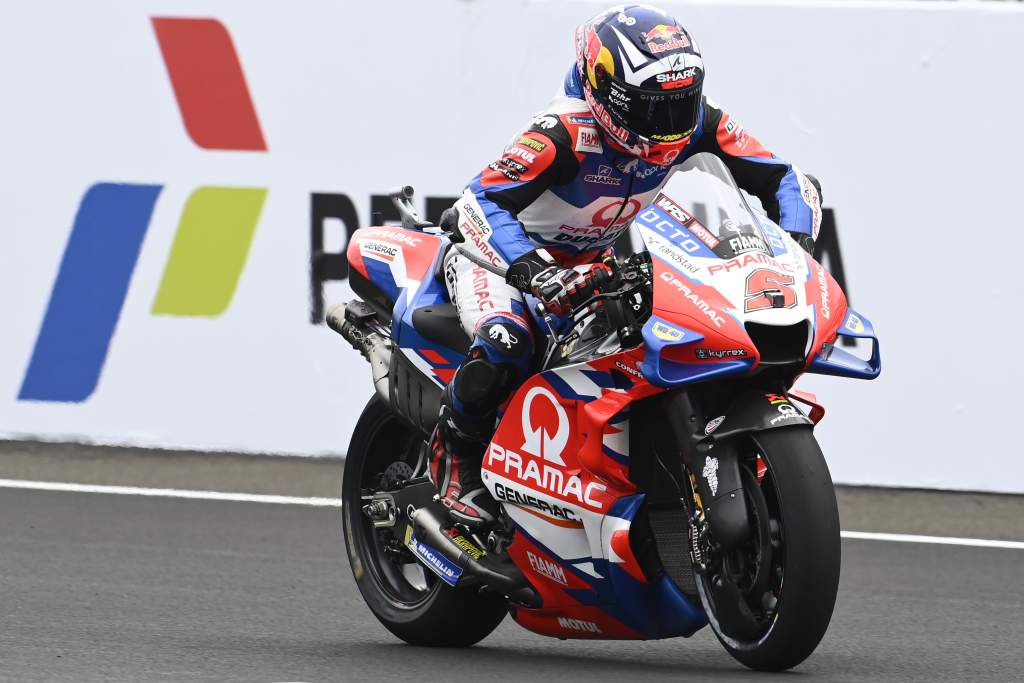 Front ride height devices are the latest in a series of developments out of Ducati's rear ride height devices that were first trialled in 2019 as a way to improve starting, but soon evolved into something used throughout the lap to improve acceleration. from angles.
Ducati has once again been at the forefront of developing a mechanism similar to the front of the bike, but this goes against the desire of other manufacturers not to fight a development battle in this area.
Six-times world champion Marc Marquez insisted earlier this year: "For me, this is something that should be removed in the future." "I already said last year when I came back after my injury, I think all the riders need to vote together. In the end, the manufacturers always go more and more and more.
"For show we don't gain anything, well, these are prototypes but for street bikes it's not necessary.
"For the future, it makes no sense."
However, Ducati revealed how upset they were about the decision at the Aragon Grand Prix when project technical director Paraná took to the stage alongside his peers by bemoaning their decision to introduce a technology ban for next season.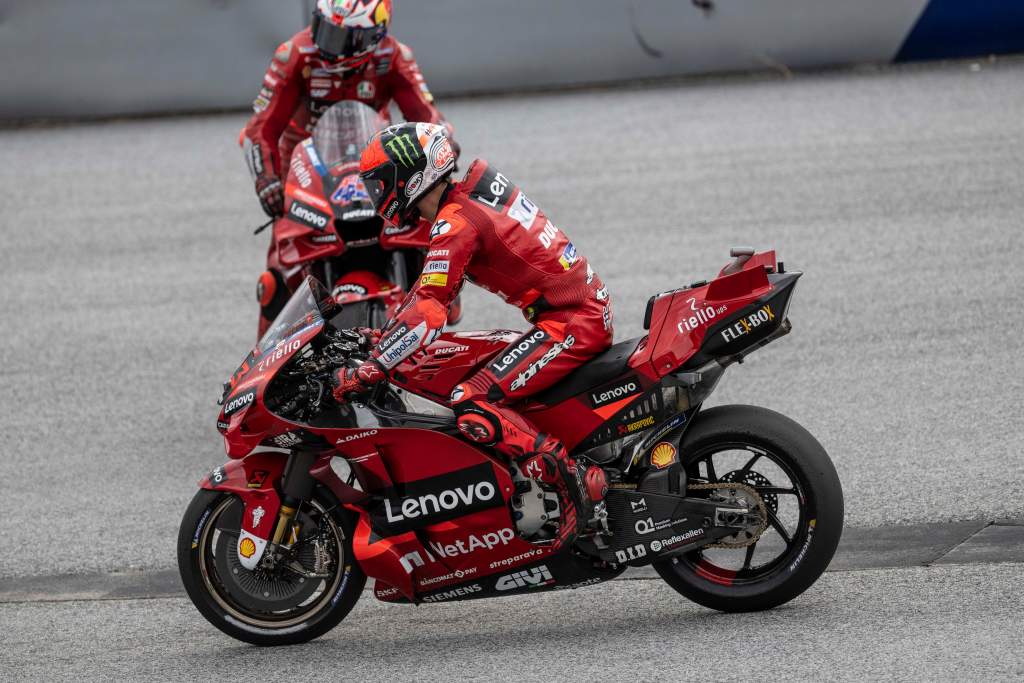 That was, in theory, something that was only possible with a unanimous vote from the rule-setting group the Motorsport Manufacturers Association, and the exact details of what happened inside the room at the Qatar Grand Prix remain secret: but we know that other sport five manufacturers have managed to Bringing about a change from Ducati, a change that the Italian brand is still not satisfied with.
"I don't like to talk too much about this story, about what happened with these devices," Parana said. "We were the first to get this system in at the start, for launch procedures, and the others followed. So we developed another step that was dynamic, so you could lower the bike during run – and it followed." the others.
The next step was also to expand capabilities on the front of the bike, and at some point someone came up with a suggestion to ban the hardware. It was clear that the device was already in use by one of the manufacturers and at one point Ducati announced it to other manufacturers.
Five out of six manufacturers decided to ban it. What I can say is that the five manufacturers exercised their rights according to the rules. They didn't steal anything.
"But looking at that story, it wasn't a very nice show of justice at all, because instead of trying to catch up, it's now easier to block just one thing he has."
Those arguments, however, were dismissed by one of Aprilia's competitors, chief technology officer Romano Albisiano, another engineer at the forefront of developing ride height devices, but who has a very different opinion of the Parana – and one who believes he was at the front of pressure to ban them.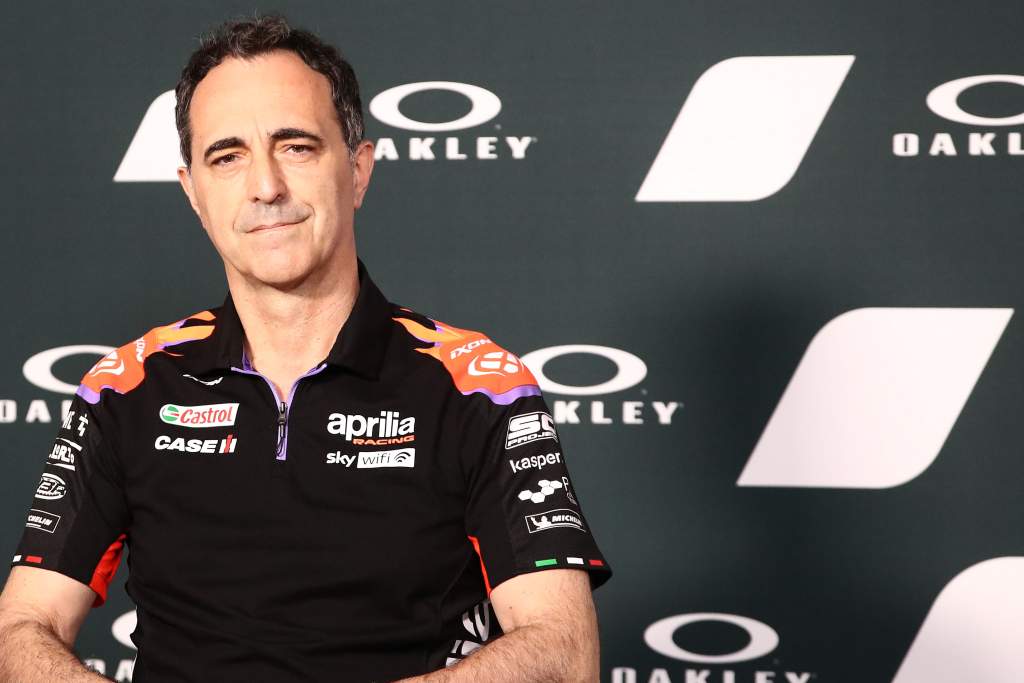 He admitted that "our general thinking about these devices is that they can all be banned as quickly as possible." "It's just a complexity, something that will never make it to production, and it's something to do with the rules that prohibit the possibility of making a proper backend device.
"We were the first factory to bring it up front, for a start, but our philosophy is to avoid the kind of unhelpful development type of bike production."