A team of University of Utah students led by Assistant Professor Milad Mozari of the Interdisciplinary Design (MDD) Department in the School of Architecture and Planning is working in collaboration with the Massachusetts Institute of Technology (MIT) to explore new virtual reality technology and bring it home. Assisting the refugee community in their resettlement process in Utah.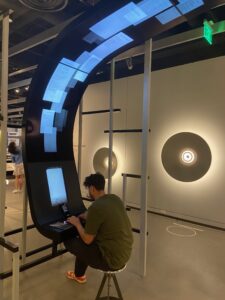 Bridging the Gap is the name of a project that began three years ago and involved more than 70 students from the U of U. At MIT, the team is working with a series of virtual reality experiences to inform immersive videos that cater to newly arrived refugees in Salt Lake City, and address resettlement and digital literacy gaps within society.
"MIT has a long history of collaborating with technology companies, and they have a pulse on VR technology and production," Mozari explained. "The University of Utah has its own history with people like Evan Sutherland and current research in HCI (Human Computer Interaction) across campus. So, this project is not necessarily outside the scope of research at our university. But it is important to bring the emerging technology into dialogue with new audiences beyond these existing in academia or institutions."
Travel to Boston
Students Campion Ramirez and Sam Barry have traveled to the Massachusetts Institute of Technology, where Professor Mozari is a fellow at Massachusetts Institute of Technology OpenDocumentedLab Experience the practical use of emerging technology from a project perspective. The goal of the team is to gain a better understanding of the use of virtual reality (VR) with clients of the International Rescue Committee (IRC in Salt Lake City) while finding new ways to communicate with collaborators and presenting ideas for engagement in Utah.
"During a project in my freshman year, I was introduced to IRC and their work," said Ramirez. "When the team was looking for an intern who could join their VR project, I was really excited to join them. I was born and raised in El Paso, Texas, so I can somewhat relate to the culture shock of moving to Utah."
The visit to the institute, organized by Srushti Kamat, a graduate student and researcher at the MIT Co-Creation Studio and Open Documentary Lab, was meant to make some of this emerging technology concrete.
"There is a great need to include the voices of homeless youth in the overall technological development so that their scientific and creative potential is reached. New technology is the doorway. More than that, it is a possibility. We hope that such visits will make this possibility more tangible, even if It was a small step."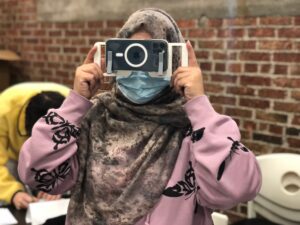 During their time in Cambridge, the U of U team met the non-profit organization Naratio at MIT, who works with displaced youth. During the collaborative day, at immersion labStudents were introduced to a range of technologies used by MIT researchers; An experience that helped them make the connection between the physical and the virtual.
"We are currently evaluating concepts of cognitive load within VR," Mozari said. "We are evaluating newer headsets along with analysis in Salt Lake City to find the balance between education and therapies in VR. Practically speaking, we are looking at live eye-tracking inside the headset, as well as mixed-method analysis through surveys conducted after Watch the experiments as part of an off-plane operation."
For Barry, being on this project allows him to use his personal experience, and reflect on his family's challenges after arriving in the United States.
"I was able to provide feedback and suggestions on many parts of the project," Barry said. "I think this project has a bright future, making refugees' lives easier by helping them with things like difficulties paying at a grocery store, using self-pay cashiers, or even checking in to a doctor's appointment."
this year , The Spencer S. Eccles Library of Health Sciences provided 16 stethoscopes program, which is used in IRC's cultural orientation meetings. The team is taking an "open and involved" approach to getting others involved in the project, which is where they hope Salt Lake City's tech industry will become more community-oriented.
"It's important to remove some of the burden from refugees and the communities they join," says Ramirez. "Giving people the knowledge and tools they need to access resources in a new country helps prepare them for success, which in turn benefits the communities they become a part of."
If you are interested in supporting the program, please contact the Associate Professor Mozari's birthday.