by John Fanta
FOX Sports College basketball writer
Remittances, remittances, and… remittances.
More than 1700 men basketball college Players entered their names in what is referred to simply as the off-season "gate," causing a flurry of activity and hype-worthy stories. On Wednesday, a proposal was made in an effort to provide more direction for the chaotic transfer cycles in college sports.
The NCAA Board of Directors has announced the implementation of transfer notification windows. In college basketball, the period during which players will need to formally enter the gate will begin on the Monday following the designated Sunday and will end after 60 days. For example, in 2023, the transfer notice period will run from March 13 to May 11.
What does this mean?
For starters, this provides a deadline for players to announce their intent to change schools. It wasn't in place before, so a player could decide to enter it in late May, June, or even July. This new policy does not mean that the player must decide in that window where to go, only that they intend to enter the portal.
Another aspect of window defining extension, though, comes when it starts.
While the majority of the 358 programs in Division I will begin off-season, 68 programs will focus on the NCAA Championship. Could the opening week of this window put teams locked into the Big Dance at a disadvantage? It's a question worth asking, but since then The rich are getting richer In recent times, one can assume that the best programs will continue to attract high-end talent.
However, it could create a situation where the coaching staff finds themselves making a game plan for the first round of the NCAA Championship while also trying to work with the phone lines with potential transfers.
April is the time coaches hit the high school recruiting track for live assessment periods. Transfer decisions and official visits will be ongoing. Judging by the current calendar structure, this could make April very busy, and even more so for championship teams.
Behind the scenes, some coaches are concerned about dealing with recruiting 20-plus-year-olds while also making time for high school prospects. There is also the added effect of having to re-recruit your players, something that happens as transfers increase.
We've seen that the added COVID eligibility years are already taking a toll on high school recruiting. This calendar shift also doesn't help the April direct hiring period, and a possible next step might be some level of change in that calendar to make everything make more sense.
These are some of the questions and implications to consider, but this expected change will also provide some clarity in off-season college basketball, which is difficult to achieve.
What do the coaches say?
Texas Chris Bird: "Even the Wild West had a few rules. There weren't many, but one of them was never to pull your gun in the saloon. Loved the idea. It's essential in our sport."
Florida Todd Golden: "I don't have a strong opinion either way. We just try to take whatever rules or whatever comes our way and follow them. I kind of like it, actually. There's more understanding when guys come and go. There's also anxiety or unknown about someone." Hop in July, which can go away. This is the direction our sport is going. There is more freedom for student athletes, and I'm all good for them. If they want options, they can exercise those choices, but they have to understand that the grass is not always greener On the other side ".
Unknown coach of the Big Ten: "The most important recruits are the ones on your campus. If you're not in the ear of your players every day, you can ensure that other programs are. As a team, you have to spend a lot of time with special players, talk to them, work with them and show things you can improve for the season." Next. This is a process, and it's a priority rather than going after high school players, actually."
Unknown Big East Boss: "I think this window definitely simplifies it. I also think it hurts schools that are hiring a new coach. It's not great for new staff to find some players because the schedule for opening the transfer window and looking for a job are not the same. Faster, I think."
Unknown general coach in the first year: "This year, I tried to retain all my best players and I looked at May 1 as the date that cemented that. With this new model, I will do the same and look at May 12 as a deadline to get that done. I agree with the high school live period discussions in April. There is no need Really until there are two weekends live. One weekend would be enough and better!"
Other NCAA news and notes…
The NCAA also refused to adopt a proposal that would allow the student-athlete to transfer as many times as he wants and give him immediate eligibility. Under current policy, a student-athlete is granted immediate eligibility only once in his or her career upon transfer.
However, any multi-time transfer can still apply for eligibility through the waiver system, and in recent years, the NCAA has allowed these waivers to pass directly for second and third time transfers. The change may not have been officially made, but it mostly happens anyway.
Elsewhere, the board has decided to scrap the independent accountability decision process. Known as the IARP, this group was founded in 2019 at the request of the University Basketball Commission to deal with cases of wrongdoing after an FBI investigation. The group is splitting as part of a process to speed up how the NCAA deals with wrongdoing, something the league has never controlled.
Note: IARP will still rule on the remaining five cases involving ArizonaAnd the LouisvilleAnd the LSUAnd the kansas And the Memphis. It's not clear when those provisions will be dropped, but for Jay Hawks coach Bill Self, former Arizona coach Sean Miller (now in the Xavier) and Memphis' Penny Hardaway, among others, await their long-awaited verdicts on penalties. The group's decision will be final and not subject to appeal.
John Fanta is a National College Basketball announcer and writer for FOX Sports. It covers sports in a variety of capacities, from invoking games on FS1 to serving as the main host on the BIG EAST Digital Network to providing commentary on The Field of 68 Media Network. Follow him on Twitter @John_Fanta.
---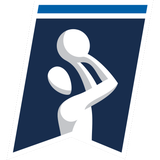 Get more from College Basketball Follow your favorites for information about games, news, and more.
---
---