Nordic VC Inventure today announces its fourth fund, worth €150 million, to support early-stage start-ups in the Baltic and Nordic countries. This fund will also see venture capital fall back to early stages by writing angel investor-sized tickets.
What is the focus of the fund?
Inventure aims to be the first institutional investor brought in by a startup, whether that company is in the B2B SaaS, healthtech, fintech, deeptech, markets or consumer sectors.
One-third of the fund will be allocated to investments in new startups, with the rest reserved for follow-up investments in top-performing startups, according to investment partner Ekaterina Giannelli.
"The best we know is how to create value in the company from pre-incorporation or all the way to Series B," says Gianelli.
With ticket sizes ranging from €200,000 to €5 million, this fund also gives room for first-timers to make previous investments – angel investor-sized tickets.
Angel investments without angels
Inventure's shift toward trying to access the deal flow at an early stage isn't entirely unique. Many venture capitalists in later stages have started angel programs to get a better view of early stage companies and to make sure that some of the best budding startups are not lost. AtomicoSequoia, Blossom Capital and Backed VC all launched their own projects Scouts or Angel Programs.
Seed and pre-incorporated venture capitalists have not noticed the need for it since they already have good insights into early-stage companies. Many investors in these companies also invest with their own money, such as Sophia Bendsa partner at Cherry Ventures.
Unlike other scouting and angel programs in Europe, which give money to angels to invest on behalf of a company, Inventure's Angel Tickets will be written by its investment team. The process of writing these tickets will be less extensive than the usual due diligence involved with big tickets. According to Gianelli, investment decisions are made within two days of the startup receiving calls with three of its frn investors.
"I think this angel program is basically the first stage where we can invest when the founders only have an idea, PowerPoint or something similar," says Gianelli, who runs the angel program for Inventure.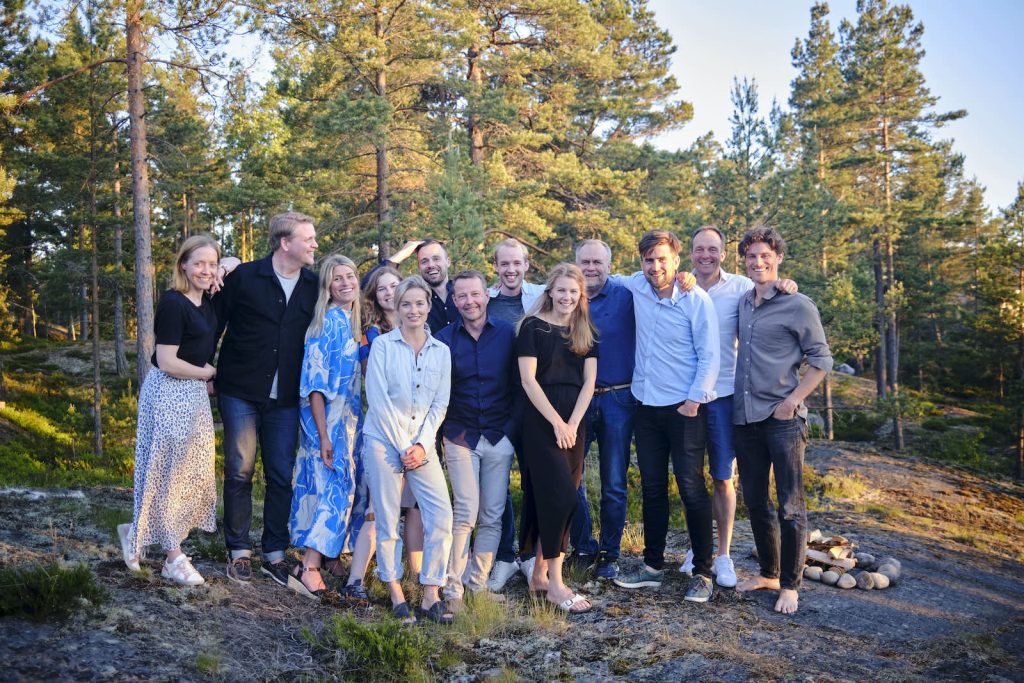 So far this year, VC has done five of these angelic tours with tickets ranging from €200,000 to €500,000. The plan is to achieve 18 in total over the next two years, most of whom are investing alongside other angel investors.
"It's not a huge amount of money per se. But then, of course, from the founder's point of view, it's a very easy way to get additional money to add to, say, angel investors," says Giannelli.
"The focus is mainly on operators and possibly serial entrepreneurs [for angel tickets]. Some can be new founders, but then we have to have a very strong conviction that these people know what they are doing. And I think that's the bigger bet."
Don't stay away from high-risk investments
Inventure is One of the most active venture capital firms in the Nordic countries It has about 80 startups in its portfolio, among them Finnish Renew the phone Startup SwappieSwedish pet insurance Lassie and a director at Finnish food delivery startup Wolt, which was Acquired by US-based DoorDash last year.
With the tech market slowing down, many founders worry that investors will turn their backs high risk investments To focus on less risky startups. This is not something Inventure intends to do.
"In terms of the risk profile, we haven't changed. We invest in very early stages, so it's often a bet on the founders and by supporting the best of them we hope they know what they're doing," says Giannelli.
LPs
While young venture investors may find it more difficult to raise capital for new funds as the market shifts, closing its fourth fund hasn't been much of a challenge for Inventure, according to Giannelli.
With some minor delays with the last few signatures, the fund is now complete with backers made up of 90% of institutional investors such as the UK-based European Investment Fund. Molten Ventures and local Nordic players such as the insurance company Ilmarinen and the state-owned private equity firm Tesi and financial institutions such as OP and Nordea. The other 10% of LPs are family and individual offices.
Mimi Billing is a Sift reporter in the North. It also covers health technology, tweets from Tweet embed